Did you know that professional cleaning not only improves the cleanliness of your home but also helps to maintain its condition and value? Regular cleaning appointments can help preserve the appearance and longevity of your property.   Plus, when it comes to scheduling, recurring appointments allow us to better organize our work, reduce operational costs and pass the savings to you.
We take care of all the little details, like changing the linens on your beds and dusting and polishing your furniture. If you have any special requests or preferences for our Las Vegas house cleaning, just let us know. In the bathrooms, we thoroughly clean the tub, tile, shower doors, toilets, countertops and sinks, removing all mildew, soap scum and lime buildup. We ensure that everything is left spotless and show-ready, with no water spots.
In the kitchen, we clean the stove top and burners, the front of the stove, the top, front and sides of the refrigerator, the front of the dishwasher, and the countertops. We wipe down all appliances, move them forward to clean behind, and then move them back and dry the sink. We also gather all of the trash from each wastebasket and take it out to your central garbage can.
We also vacuum all of your carpeted and hard surfaces and damp mop all of your tile, linoleum and wood floors. We take care of all the little details to make sure your home is spotless and refreshed.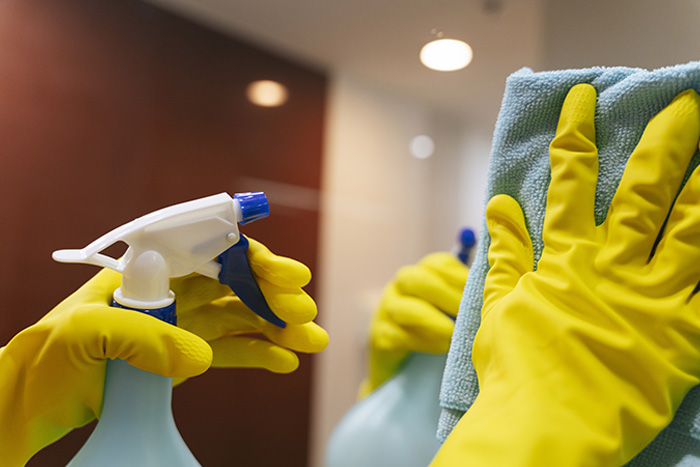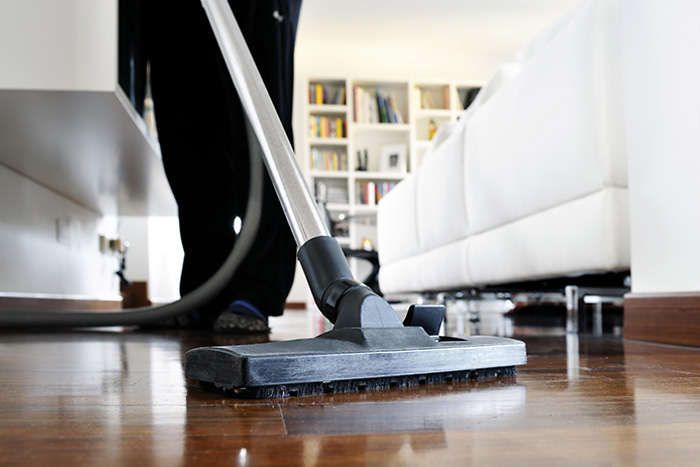 House Cleaning Service Includes:
Kitchen:
Scrubbing and sanitizing sinks
Cleaning countertops, range tops, and exteriors of appliances (e.g. oven, refrigerator, dishwasher)
Cleaning the inside and outside of the microwave
Wiping down cabinet doors
Cleaning window sills, tables, and chairs
Emptying trash
Vacuuming or washing the floor
Bathrooms:
Sanitizing, scrubbing, and cleaning bathroom fixtures including vanities, sinks, showers, bathtubs and chrome fittings.
Disinfecting toilets, including the base and behind
Cleaning mirrors
Cleaning window sills
Changing towels (if left out)
Emptying trash
Vacuuming or hand-washing and disinfecting the floor
Bedrooms:
Making beds and changing linens (if left out)
Dusting all areas
Cleaning mirrors
Emptying trash
Light straightening
Cleaning window sills
Vacuuming or washing the floor
Other Living Areas:
Dusting all areas
Cleaning glass tables
Vacuuming sofas and chairs
Light general straightening
Cleaning window sills
Fluffing and straightening cushions and pillows
Vacuuming or washing the floor
Windows:
Washing above the kitchen sink window
Washing patio door windows
Extras:
Laundry (1 load)
Cleaning ceiling fans
Cleaning blinds
Spot cleaning walls
Cleaning interior windows
Doing dishes
Cleaning baseboards (floorboards)
Cleaning the inside of the oven
Cleaning balconies
Cleaning the inside of the refrigerator
Cleaning common areas of the building
Cleaning baseboards (floorboards)
Freshening rooms
Applying antimicrobial protection in bathrooms.
Relax,
We'll Do The Cleaning
"I've been using Tiffany Maid Service for my weekly cleaning for the past year and I couldn't be happier. The team is always punctual, professional, and does an amazing job. My home always looks and feels spotless after they're done."
– Mary S.