Make a great first impression on clients and customers by ensuring that your facility is spotless and professional-looking. A clean and organized workspace can also boost employee productivity. Tiffany Maid Service offers office and commercial cleaning services to ensure that your premises are always looking their best.
Our services include:
Cleaning for law and medical offices
Cleaning for entertainment facilities
Cleaning for non-profit organizations
Cleaning for real estate offices
Cleaning for data centers
Cleaning for common areas
Cleaning for other types of businesses.
Experience a noticeable improvement in the appearance of your facility from the start by choosing Tiffany Maid Service for your commercial office cleaning needs.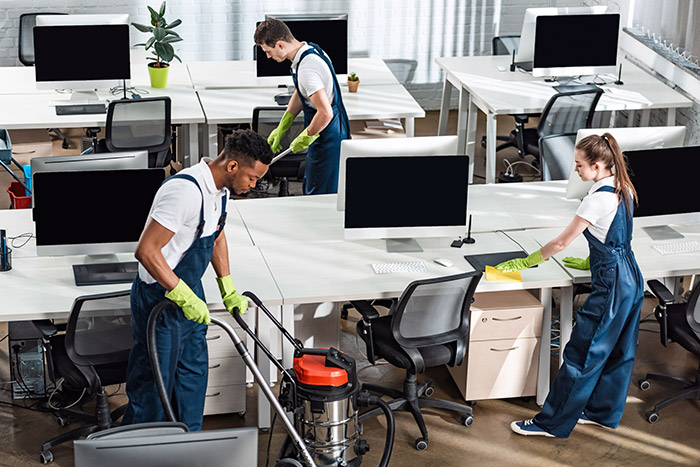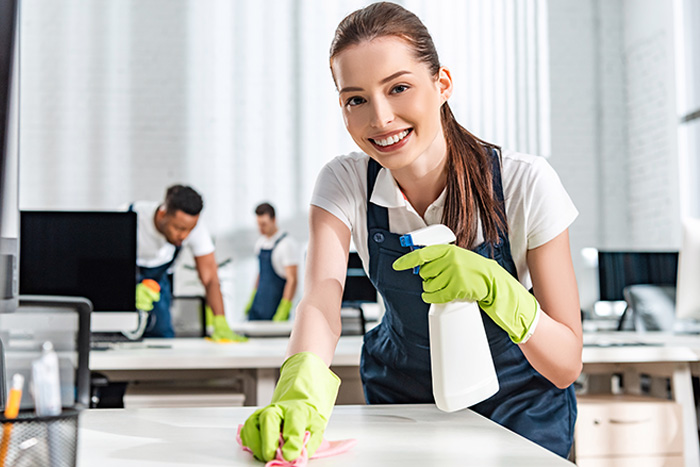 Commercial Office Cleaning Includes
Emptying all waste receptacles
Cleaning and sanitizing restroom fixtures
Dusting and polishing furniture as required
Regularly dusting window blinds and other horizontal surfaces
Vacuuming carpets and spot cleaning as necessary
Sweeping and mopping tile or hard flooring
Cleaning entrance and interior glass surfaces
Cleaning kitchen and break room fixtures and appliances
Organizing clutter on desks and tables
Construction site clean-up
Floors
Furniture
Kitchen
Sinks
Counter-tops
Cabinets exterior
Shelves
Desktops
Window sills
Glass doors
Mirrors
Drinking fountains
Extras:
Interior refrigerator cleaning
Window washing
Main Features:
Fully insured, bonded and licensed
Use of commercial-grade equipment
One-time service is available
Quality assurance with a free re-cleaning if not satisfied
Free use of regular or green cleaning supplies
It's recommended to get an estimate from us by calling (702) 583-5010.
Relax,
We'll Do The Cleaning
"I've been using Tiffany Maid Service for my weekly cleaning for the past year and I couldn't be happier. The team is always punctual, professional, and does an amazing job. My home always looks and feels spotless after they're done."
– Mary S.